Last week, when we got Little Man's hair cut, we had a little time to kill, so we stopped by a new store in the mall and bought Princess a new outfit. This is her in the new outfit: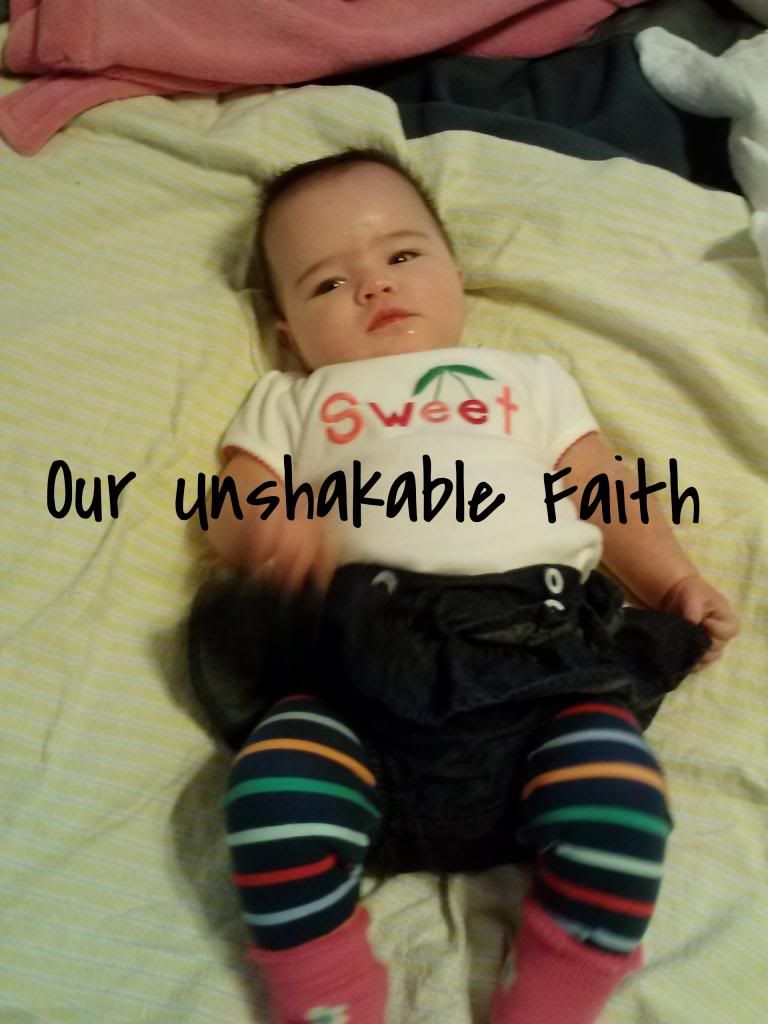 And because Little Man got his hair cut, we did this for church on Sunday:
Being shut-in doesn't mean that Princess can't go out when she needs to. This week, we had a cardiologist visit to go to. I meant to get pictures there, but I forgot. We went to the clinic that is now closest to us. Unfortunately, the equipment is old and Dr. K didn't like her blood pressures. So when we go to the pediatrician at the end of the month, he told us to stop in for a blood pressure check and labs. Okay, no problem. The day we had our cardiologist visit, she had a snotty nose. I initially thought she had caught Little Man's cold. (Trying to keep him in a mask is almost impossible!) But I think it was allergies. She was only really snotty that day and plus it was windy. So thankfully, no cold!
Anyway, Princess does need to be out and about in the sunlight. The vitamin D will help her immune system. So every day, she gets to go out in the front or back yard and soak up the sun.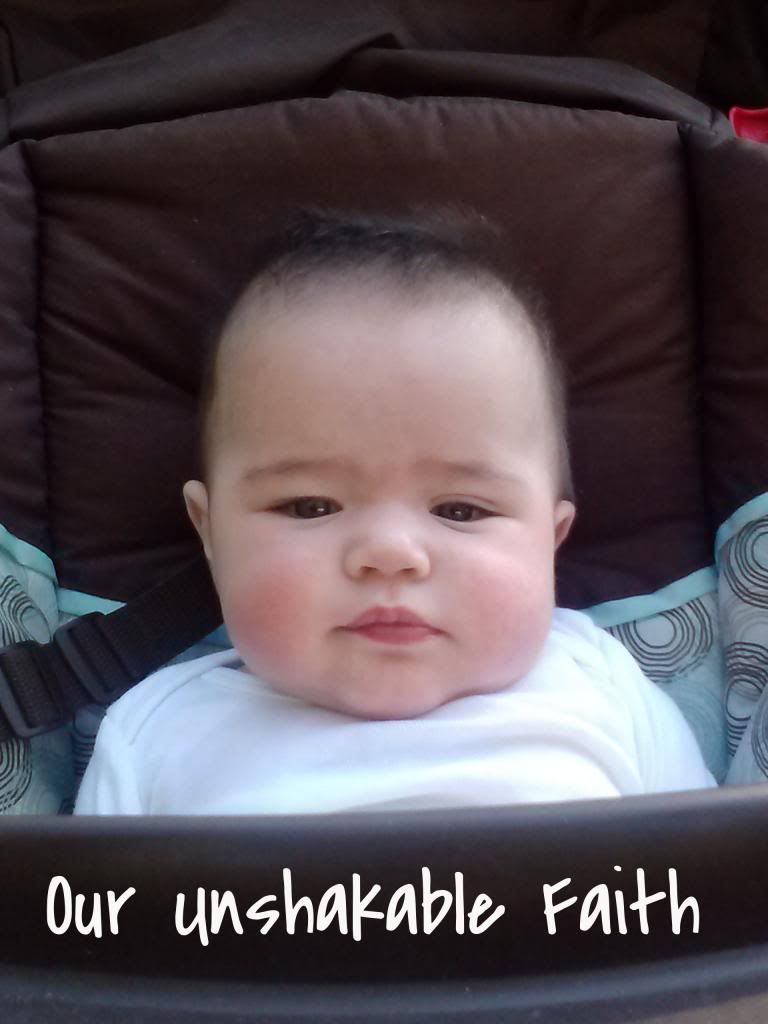 She also got to go with me to MeMe's work to pick up a paper I needed to turn in for Cal-WORKS. Thankfully, there was only a few people there and no one was sick this week, unlike last week!
This week, has been full of fun. Princess rolled over from her tummy to her back for the first time! I didn't get a picture or video, but I'm working on it! She also rediscovered her thumb. MeMe had taught her how to suck her thumb back when she was tiny in the NICU and she actually did it a few times then she became interested in the binkie. Then, poor little Princess was hospitalized and poked a bunch of times and now hates the binkie, but loves her hands! And this week, I caught her with her thumb in her mouth!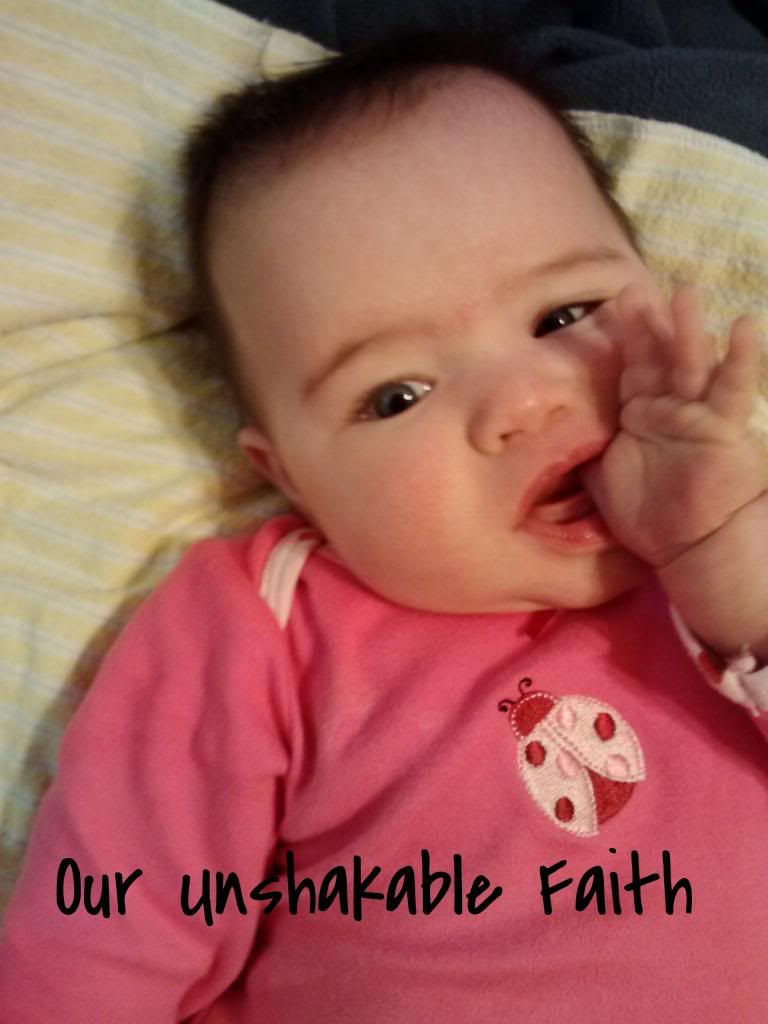 She also LOVES her toys. She especially LOVES her butterfly that hangs in her bed.
She also really loves sitting up. Here she is sitting up on the couch:
As for Little Man, we did playschool and on Friday, we got to go to Story Time at the library! Here he is listening to the Librarian read a story: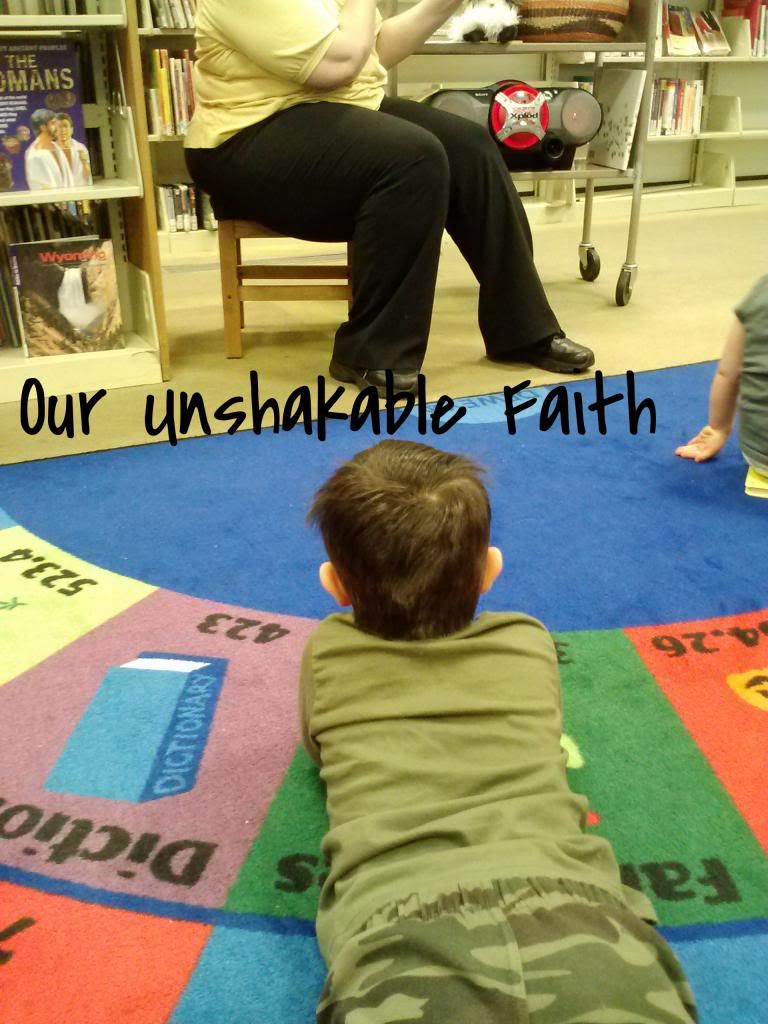 Later that day, I found him asleep on his bed at rest time like this:
That's all for this week. Next week, I get to go talk to WIC. And the week after that, we get crazy with doc appointments and home visits!