What a difference in a year! This is Princess. Last year, Independence Day was her first holiday out of the hospital. She was wearing a newborn onesie. This year, she is wearing a 12m dress! She has gotten so big!
Thinking about things, she has not been to the hospital in a whole year now! It is absolutely amazing to me that even though she has had TWO stomach bugs in that time, neither one has warranted hospitalization and electrolyte replacement. We truly are blessed in that regard!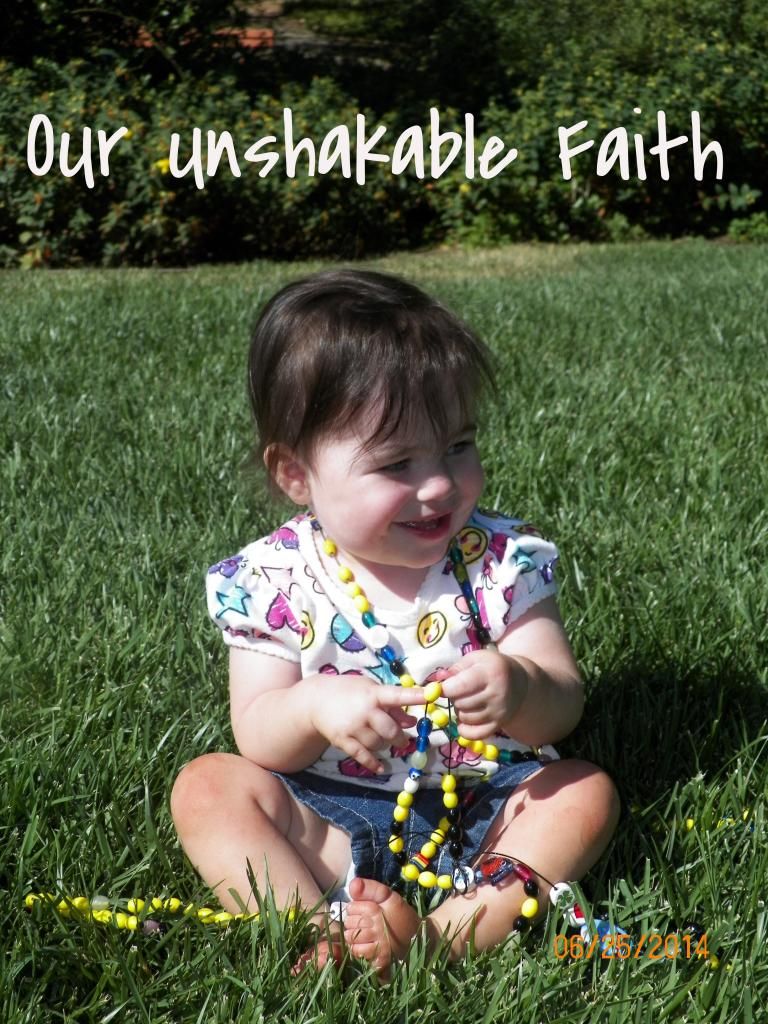 It also means that the only beads she has received have been "holiday" beads put out by the Beads of Courage Facebook page! She hasn't had a Bead update in a whole year! As great as this program is, we hope to keep it that way for a while. Being in the hospital is no fun, even if you do get beads for it.
Also last week, we had our quarterly check in with the nephrologist. Princess is doing well. There was about a MOMENT that I thought she MIGHT be coming off her low potassium diet. But when I got her labs back, I don't think the doc is going to let that happen. While her potassium level was in the normal range, it was a high normal. I can't see stopping the diet being a high normal. But we'll find out in September. Dr. H also was concerned when I told her that Princess sometimes would get puffy behind the eyes. I guess it could be a heart issue (but Dr. K has said her heart is fine) or a protein issue. Well, her labs came back fine and she didn't have any protein in her urine either so that's all great news! So I guess Princess is just one to be puffy behind the eyes when she retains water. (I kind of figured, as I remember the nurses in the NICU saying she would get puffy behind the eyes.)
So, as it stands, all is well, which is good. We have a renal ultrasound scheduled (I think, it's at least planned, I have to call and double check that it's scheduled!) for September as well. So that ought to be interesting! We are continuing with the low potassium diet with Princess, which is fine. We have had two weeks off of therapy, as her therapist had some vacation time to take! She's doing well developmentally. She's starting to do finger plays (she likes Patty-Cake, Twinkle Twinkle Little Star, and Little Bunny Foo Foo). And she's even blowing kisses! I can't wait to see what her therapist says! She's got LOTS of words: "ba" (ball), "coo" (either Kool-Aid or cookie), "Bu Ba" (either Little Man's name or bubble), "cla" (clock), "Ma Ma," "MeMe," "bay be" (baby), "Da" (dog), "Gee" (her glow worm). She's doing so well! It's hard to believe all that she has accomplished in a year!